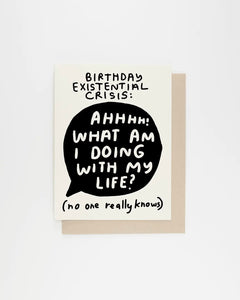 People I've Loved Birthday Crisis Card
Birthdays can be like, really scary. The good news is, none of us know what we're doing! Let your loved ones know this year can be anything they want it to be.

Product Details:
Letter-pressed by hand 

on archival-quality card stock with kraft envelope.

4.25" x 5.5"

Blank inside
Made in Oakland, CA.