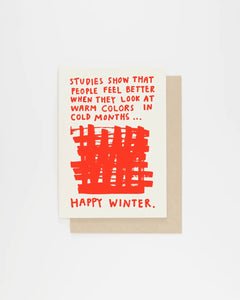 People I've Loved Welcome Christmas Card
According to science, it's time to break out the polka dots, hot yellows — that favorite bright red sweater. Fashion Bonus: We can make it through the cold with a boost from warm shades.
Product Details:
Letter-pressed on archival-quality card stock with a Kraft envelope

.

3.5" x 5"

Blank inside
Made in Oakland, CA.