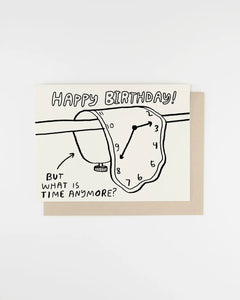 People I've Loved What is Time Anymore Birthday Card
The years press on, but the nature of time is slippery at best. Share this with someone who bends your perception of how beautiful life can be—on or off the clock.

Product Details:
Letter-pressed by hand 

on archival-quality card stock with kraft envelope.

4.25" x 5.5"

Blank inside
Made in Oakland, CA.