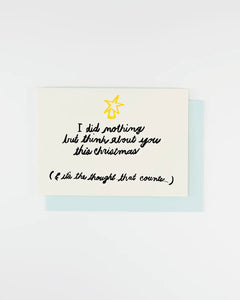 People I've Loved I Did Nothing Card
Separation makes the heart grow stronger. When you can't be beside the one you love let them know you were thinking of them. This season, tell your Sweetheart "Happy Holidays" with the language of love.
Product Details:
Letter-pressed by hand 

on archival-quality card stock with snocone envelope.

3.5" x 5"

Blank inside
Made in Oakland, CA.