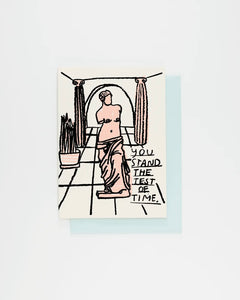 People I've Loved Test of Time Card
A true classic never dies, never goes out of style, never becomes a "relic." That you — one of those works of art that stands the test of time.

Product Details:
Letter-pressed by hand 

on archival-quality card stock with kraft envelope.

3.5" x 5.5"

Blank inside
Made in Oakland, CA.