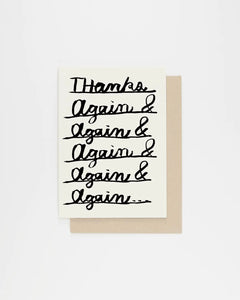 People I've Loved Thanks Again Card
When you just can't say it enough. On an occasion this special, there's not enough thanks in the world to let them know just what they mean to you.
Product Details:
Letter-pressed by hand 

on archival-quality card stock with kraft envelope.

3.5" x 5.5"

Blank inside
Made in Oakland, CA.